10 Multipurpose Logs for Furious PACK 2
No results found for your request.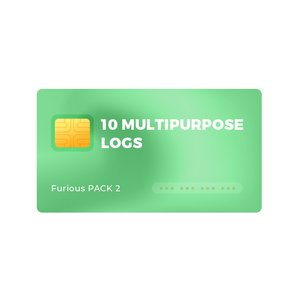 Add to comparison
Compare
Virtual product. Instructions provided by e-mail.
Purchase of this virtual product is generally processed within 2 hours after we received your payment in full. For details please read
FAQ
.
Overview
10 Multipurpose Logs for Furious PACK 2
Furious Multipurpose Logs - Consumption
IMEI REPAIR / DIRECT UNLOCK:
ALCATEL 1C (2019), OT-5003D, OT-5003G, OT-5003A, OT-5003U
ALCATEL 1S, OT-5024D, OT-5024J, OT-5024F, OT-5024I
IMEI REPAIR:
OT-8000, OT-7030R, OT-6035R, OT-6034, OT-6036, TCL S850L, OT-7050, J929L, S838M, J738M, S830U, J730U, J736L, OT-6050, OT-5050, M812, OT-7055, OT-7043, OT-7044, OT-6015, OT-6045 VF-895N, OT-6039, I806, OT-5065, OT-9007, M823F, OT-7048, I800, OT-5054, T500L, OT-6016, OT-6055, OT-6070, OT-5051, OT-5056
* Developer provides support only for those phones which are on the list of supported. Not all servicing features can be applied to some supported models, due to difference of hardware / software versions. Complete list of supported models you can find on the official product page, or on the GSM forum.
Detailed information on the further use of the virtual product will be sent to your email, specified during registration, when we confirm your payment and process your order.
Specifications
Activation is compatible with the following models of Cell phones

Huawei
BenQ
Konka
NEC
NewGen
Panasonic
Vitel

Activation is compatible with the following models of Boxes