ATF JTAG Activation
No results found for your request.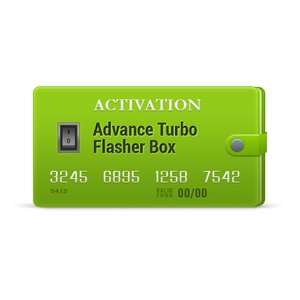 Add to comparison
Compare
Virtual product. Instructions provided by e-mail.
Purchase of this virtual product is generally processed within 2 hours after we received your payment in full. For details please read
FAQ
.
Overview
ATF JTAG 1 time activation is an additional charged option for Advance Turbo Flasher Boxe's users that allows to repair dead boot phones and perform full servicing of Nokia mobiles.
ATF JTAG Activation - Supported Boxes
ATF JTAG Activation - Main Features
Simple and effective interface
Clear JTAG pinouts viewer
Fast JTAG connection (480 Mbps USB connection via ATF Box)
Fully customizable software GUI language (create your own Language File)
Repair any "dead boot" Lumia WP8 phone
Quick fix option (for dead phones via flashing)
Full Boot option (for dead phones via EMMC boot corruption)
ATF JTAG Activation - Supported Models: *
Support for Nokia Models
Lumia 928 RM-860
Lumia 925 RM-910
Lumia 925 RM-893
Lumia 925 RM-892
Lumia 920T RM-867
Lumia 920 RM-822
Lumia 920 RM-821
Lumia 920 RM-820
Lumia 820 RM-826
Lumia 820 RM-825
Lumia 820 RM-824
Lumia 720T RM-887
Lumia 720 RM-885
Lumia 620 RM-846
Lumia 521 RM-917
Lumia 520T RM-913
Lumia 520 RM-915
Lumia 520 RM-914
eMMC Tool 5.00 (PRO)
Samsung SM-J7008
Samsung SM-J700F
Samsung SM-J700H
Samsung SM-J700K
Samsung SM-J700M
Samsung SM-J700P
Samsung SM-A310F
Samsung SM-A310M
Samsung SM-A310N0
Samsung SM-A310Y
Samsung SM-A5108
Samsung SM-A510F
Samsung SM-A510K
Samsung SM-A510L
Samsung SM-A510M
Samsung SM-A510S
Samsung SM-A510Y
Samsung SM-A710F
Samsung SM-A710K
Samsung SM-A710L
Samsung SM-A710M
Samsung SM-A7100
Samsung SM-A710S
Samsung SM-A710Y
Samsung SM-G903F
Samsung SM-G903FD
Samsung SM-G903M
Samsung SM-G903W
Samsung SM-T670
Samsung SM-T677A
Samsung SM-T677K
Samsung SM-T677L
Samsung SM-T677V
Please provide us with your ATF serial number while placing an order.
Serial number can be found in the software:
As soon as credits deposited on your account, we will send you an email.
ATF JTAG Activation - Brief User Manual
In Advance Turbo Flasher Activation window, under Nokia Service tab, select "ATF Plus" from drop-down menu.
Choose JTAG tab and hit "Activate JTAG" button. Note that this activation requires 39 ATF JTAG credits.
Message "JTAG Activation Done" indicates that procedure was completed successfully.
To read more detailed manual with pictures, please follow this link.
Please note that you need to provide your Advance Turbo Flasher Box serial number (24 digits) while placing an order. Also please be informed that the version of ATF Box firmware should be 10.3.70 or higher.
* Developer provides support only for those phones which are on the list of supported. Not all servicing features can be applied to some supported models, due to difference of hardware / software versions. Complete list of supported models you can find on the official product page, or on the GSM forum.
Detailed information on the further use of the virtual product will be sent to your email, specified during registration, when we confirm your payment and process your order.
Specifications
| | |
| --- | --- |
| Activation is compatible with the following models of Boxes | |
| Activation is compatible with the following models of Cell phones | |