Car Night Vision Camera Flir PathFindIR
No results found for your request.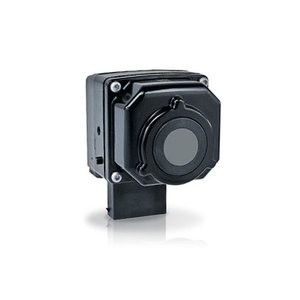 Add to comparison
Compare
Availability in stock:
HK
EU
CN
Note! This item is shipped within 15 working days.
Overview
Flir PathFindIR is a compact night vision camera developed to reduce night driving troublesome situations by detecting potential danger on the way and ensuring more time for the driver to react to any hazard.
Car night vision camera helps you to recognize pedestrians, animals or another objects under poor visibility conditions such as total darkness, smoke, rain, fog* and snow*.
*Visibility distance of the night vision camera decreases twice in fog or heavy snow
How PathFindIR Car Night Vision Camera Works
Thermal imager detects the object infrared radiation and transforms it with a special algorithm into the analog video signal. Infrared (thermal) radiation is emitted by all objects including bodies with a low temperature. The system allows driver to see without any additional lighting and provides real-time imaging at any speed.
PathFindIR Car Night Vision Camera in Use
PathFindIR Car Night Vision Camera
Features
Excellent image qualityunder any weather conditions no matter is it night or day.
Wide-angle lens. The PathFindIR is equipped with 19 mm wide angle lens. It gives you an extremely wide field of view, resulting in excellent situational awareness.
Designed for use in harsh environments. PathFindIR is extremely shockproof. It stands 5 strokes of 30g in 2 directions on 3 axes. Its vital core is well protected against humidity and water. The PathFindIR operates between -40°C and +80°C. The camera is equipped with heater which would defrost 2 mm of ice within 15 minutes at -30°C and wind speed of 100 km/h.
Compact and easy to install. Extremely compact and lightweight PathFindIR can be easily integrated in any vehicle (behind a vehicle grill or in any other compact location).
PathFindIR Car Night Vision Camera
Technical Specifications
Thermal Imaging Performance
Detector type
FPA, uncooled microbolometer
Spectral range
8 to 14µm
Field of view
36° (H) × 27° (V) with 19 mm lens
Resolution
324 x 256 pixels
Spatial resolution (IFOV)
2 mrad
Thermal sensitivity
100 mK at +25°C
Image frequency*
8.3 Hz PAL or 7.5 Hz NTSC *
Focus
Automatic (25 m to infinity)
Image processing
Digital Detail Enhancement (DDE)
System features
Time to image
< 2 seconds
Automatic heater
When the window temperature is below +4°C
Image output
Video output
RS170 EIA/NTSC or CCIR/PAL composite video, 75Ω
Connector type
BNC
Power
Requirements
6 - 16 V DC
Consumption
2 W (inoperative)
6 W max (when the window heater is activated)
Operating and storage conditions
Operating temperature
from -40°C to +80°C
Storage temperature
from -57°C to +105°C (extended storage above +40°C is not recommended as it may cause service life reduction)
Humidity
6,500 hours at 81% RH at +25°C and salt spray per IEC 60068-2-11Ka
Sand/dust
Mil-Std810
Icing
Heater will defrost 2 mm of ice within 15 minutes at -30°C and wind speed of 100 km/h
Weather resistance
Hermetic case
Shock
5 30g shocks in 2 directions on 3 axes (30 in total) 11 ms duration per IEC 60068-2-27Ea
Vibration
IEC 60068-2-64
Physical parameters
Weight
360 g
Dimensions
57.4 mm × 56.1 mm × 71.4 mm (+ 28.7 mm connector)