HXC ProTool Green Edition for HXC Dongle
No results found for your request.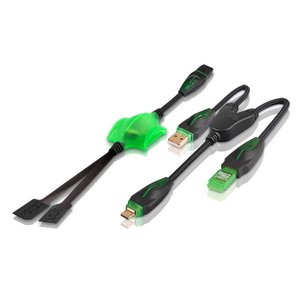 Add to comparison
Compare
Availability in stock:
HK
EU
CN
Overview
HXC Pro Tool Green Edition is an additional tool for HXC Dongle developed to expand its functionality.
All the features listed in the tables below are available for HXC Dongle users who have bought HXC Pro Tool Green Edition.
Important: this is a "new type" cable; works with new HXC Dongles (TOP smart-cards) only!
Models and Features Supported by HXC Dongle with HXC ProTool Green Edition
HXC Dongle + HXC ProTool Green Edition
Support for Dopod
Model
Operating system
Factory unlock
Pro GoldCard
(create GoldCard
in HXC ProTool)
S-Off
(security flag Off)
Change Super CID
Activate
all languages
available in a phone
S-On
(back to
original status)
Dopod P860
WM6.X
+
+
+
+
+
Dopod S800
WM6.X
+
+
+
+
+
Dopod S900
WM6.X
+
+
+
+
+
Dopod Touch HD
WM6.X
+
+
+
+
+
HXC Dongle + HXC ProTool Green Edition
Support for Emobile
Model
Operating system
Factory unlock
Pro GoldCard
(create GoldCard
in HXC ProTool)
S-Off
(security flag Off)
Change Super CID
Activate
all languages
available in a phone
S-On
(back to
original status)
Emobile Emonster S11HT
WM6.X
+
+
+
+
+
Emobile Emonster S12HT
WM6.X
+
+
+
+
+
Emobile Emonster S21H
WM6.X
+
+
+
+
+
HXC Dongle + HXC ProTool Green Edition
Support for HTC
Model
Operating system
Factory unlock
Pro GoldCard
(create GoldCard
in HXC ProTool)
S-Off
(security flag Off)
Change Super CID
Activate
all languages
available in a phone
S-On
(back to
original status)
A3333
Android
+
+
+
+
+
A3335
Android
+
+
+
+
+
A8265
Android
+
+
+
+
+
A6277
Android
+
+
+
+
+
A6288
Android
+
+
+
+
+
A6363
Android
+
+
+
+
+
A6365
Android
+
+
+
+
+
A6365
Android
+
+
+
+
+
A6380
Android
+
+
+
+
+
A9191
Android
+
+
+
+
+
Ace
Android
+
+
+
+
+
Aria
Android
+
+
+
+
+
AT&T Aria
Android
+
+
+
+
+
Bahamas
Android
+
+
+
+
+
Blackstone
WM6.X
+
+
+
+
+
Bravo
Android
+
+
+
+
+
Buzz
Android
+
+
+
+
+
Clic1000
Android
+
+
+
+
+
Click
Android
+
+
+
+
+
Desire HD
Android
+
+
+
+
+
Desire S
Android
+
+
+
+
+
Desire
Android
+
+
+
+
+
DIA7
WM6.X
+
+
+
+
+
Diamond
WM6.X
+
+
+
+
+
Espresso
Android
+
+
+
+
+
Fuze
WM6.X
+
+
+
+
+
Glacier
Android
+
+
+
+
+
Gold
WMP7
+
+
+
+
+
Gratia
Android
+
+
+
+
+
HD Mini
WM6.X
+
+
+
+
+
HD2
WM6.X
+
+
+
+
+
HD3
WMP7
+
+
+
+
+
HD7
WMP7
+
+
+
+
+
HD7S
WMP7
+
+
+
+
+
Hero
Android
+
+
+
+
+
Hero100
Android
+
+
+
+
+
Hero10000
Android
+
+
+
+
+
Hero130
Android
+
+
+
+
+
Hero200
Android
+
+
+
+
+
Wildfire S A510E
Android
+
+
+
+
+
Incredible S
Android
+
+
+
+
+
Inspire 4G
Android
+
+
+
+
+
Intruder
Android
+
+
+
+
+
Iolite
WM6.X
+
+
+
+
+
Jade
WM6.X
+
+
+
+
+
Jade00
WM6.X
+
+
+
+
+
Jade110
WM6.X
+
+
+
+
+
Kaiser
WM6.X
+
+
+
+
+
Legend
Android
+
+
+
+
+
Leo
WM6.X
+
+
+
+
+
Leo100
WM6.X
+
+
+
+
+
Liberty
Android
+
+
+
+
+
Magic
Android
+
+
+
+
+
Maple
WM6.X
+
+
+
+
+
Marvel
Android
+
+
+
+
+
Mega
WM6.X
+
+
+
+
+
Mozart
WMP7
+
+
+
+
+
MY Touch 3G
Android
+
+
+
+
+
MyTouch 3G Slide
Android
+
+
+
+
+
MyTouch 4G
Android
+
+
+
+
+
MyTouch2
Android
+
+
+
+
+
Niki
WM6.X
+
+
+
+
+
P3650
WM6.X
+
+
+
+
+
P3651
WM6.X
+
+
+
+
+
P3700
WM6.X
+
+
+
+
+
P3701
WM6.X
+
+
+
+
+
P3702
WM6.X
+
+
+
+
+
P5500
WM6.X
+
+
+
+
+
P5520
WM6.X
+
+
+
+
+
PB85I0000
Android
+
+
+
+
+
PB7610000
Android
+
+
+
+
+
P80020000
Android
+
+
+
+
+
P04910000
Android
+
+
+
+
+
Photon
WM6.X
+
+
+
+
+
Polaris
WM6.X
+
+
+
+
+
Pro 7
WMP7
+
+
+
+
+
Pyramid
Android
-
+
-
-
-
Raphael
WM6.X
+
+
+
+
+
Rhodium
WM6.X
+
+
+
+
+
Rose
WM6.X
+
+
+
+
+
S520
WM6.X
+
+
+
+
+
S521
WM6.X
+
+
+
+
+
S522
WM6.X
+
+
+
+
+
S523
WM6.X
+
+
+
+
+
S730
WM6.X
+
-
+
+
+
S740
WM6.X
+
+
+
+
+
Saga
Android
+
+
+
+
+
SAPP100
Android
+
+
+
+
+
SAPP10000
Android
+
+
+
+
+
Sapphire
Android
+
+
+
+
+
Schubert
WMP7
+
+
+
+
+
Sensation 4G
Android
-
+
-
-
-
Sensation Z710E
Android
-
+
-
-
-
Sensation
Android
-
+
-
-
-
Snap
WM6.X
+
+
+
+
+
Spark
WMP7
+
+
+
+
+
T323X
WM6.X
+
+
+
+
+
T3333
WM6.X
+
+
+
+
+
T535X
WM6.X
+
+
+
+
+
T727X
WM6.X
+
+
+
+
+
T737X
WM6.X
+
+
+
+
+
T8697
WMP7
+
+
+
+
+
T8698
WMP7
+
+
+
+
+
T8699
WMP7
+
+
+
+
+
T9193
WMP7
+
+
+
+
+
T0292
WM6.X
+
+
+
+
+
T9295
WMP7
+
+
+
+
+
T9296
WMP7
+
+
+
+
+
Tattoo
Android
+
+
+
+
+
TILT
WM6.X
+
+
+
+
+
TILT2
WM6.X
+
+
+
+
+
T-Mobile G2
Android
+
+
+
+
+
Topaz
WM6.X
+
+
+
+
+
Touch 3G
WM6.X
+
+
+
+
+
Touch Cruise
WM6.X
+
+
+
+
+
Touch Diamond 2
WM6.X
+
+
+
+
+
Touch Diamond
WM6.X
+
+
+
+
+
Touch Dual
WM6.X
+
+
+
+
+
Touch Find
WM6.X
+
+
+
+
+
Touch HD
WM6.X
+
+
+
+
+
Touch Pro
WM6.X
+
+
+
+
+
Touch Pro2
WM6.X
+
+
+
+
+
Touch2
WM6.X
+
+
+
+
+
Trophy
WMP7
+
+
+
+
+
TYTN ll
WM6.X
+
+
+
+
+
Vision
Android
+
+
+
+
+
Vivo
Android
+
+
+
+
+
Wildfire S
Android
+
+
+
+
+
Wildfire
Android
+
+
+
+
+
Wings
WM6.X
+
-
+
+
+
HXC Dongle + HXC ProTool Green Edition
Support for O2 XDA
Model
Operating system
Factory unlock
Pro GoldCard
(create GoldCard
in HXC ProTool)
S-Off
(security flag Off)
Change Super CID
Activate
all languages
available in a phone
S-On
(back to
original status)
O2 XDA Atmos
WM6.X
+
-
+
+
+
O2 XDA Diamond 2
WM6.X
+
+
+
+
+
O2 XDA Diamond Pro
WM6.X
+
+
+
+
+
O2 XDA Diamond
WM6.X
+
+
+
+
+
O2 XDA Ignitio
WM6.X
+
+
+
+
+
O2 XDA Orbit 2
WM6.X
+
+
+
+
+
O2 XDA Serra
WM6.X
+
+
+
+
+
O2 XDA Star
WM6.X
+
+
+
+
+
O2 XDA Stellar
WM6.X
+
+
+
+
+
HXC Dongle + HXC ProTool Green Edition
Support for SFR
Model
Operating system
Factory unlock
Pro GoldCard
(create GoldCard
in HXC ProTool)
S-Off
(security flag Off)
Change Super CID
Activate
all languages
available in a phone
S-On
(back to
original status)
SFR Touch Cruise
WM6.X
+
+
+
+
+
SFR V1615
WM6.X
+
+
+
+
+
HXC Dongle + HXC ProTool Green Edition
Support for SoftBank
Model
Operating system
Factory unlock
Pro GoldCard
(create GoldCard
in HXC ProTool)
S-Off
(security flag Off)
Change Super CID
Activate
all languages
available in a phone
S-On
(back to
original status)
X03HT
WM6.X
+
-
+
+
+
X05HT
WM6.X
+
+
+
+
+
HXC Dongle + HXC ProTool Green Edition
Support for T-Mobile
Model
Operating system
Factory unlock
Pro GoldCard
(create GoldCard
in HXC ProTool)
S-Off
(security flag Off)
Change Super CID
Activate
all languages
available in a phone
S-On
(back to
original status)
DASH 3G
WM6.X
+
+
+
+
+
MDA COMPACT IV
WM6.X
+
+
+
+
+
MDA COMPACT V
WM6.X
+
+
+
+
+
MDA Touch PLUS
WM5.X
+
+
+
+
+
MDA Vario III
WM6.X
+
+
+
+
+
MDA Vario IV
WM6.X
+
+
+
+
+
MDA Vario V
WM6.X
+
+
+
+
+
MyTouch 3G SLIDE
Android
+
+
+
+
+
MyTouch2
Android
+
+
+
+
+
Wing II
WM6.X
+
+
+
+
+
HXC Dongle + HXC ProTool Green Edition
Support for Vodafone
Model
Operating system
Factory unlock
Pro GoldCard
(create GoldCard
in HXC ProTool)
S-Off
(security flag Off)
Change Super CID
Activate
all languages
available in a phone
S-On
(back to
original status)
V1615
WM6.X
+
+
+
+
+
VPA Compact V
WM6.X
+
+
+
+
+
Specifications
| | |
| --- | --- |
| Adapters is compatible with the following models of Cell phones | |
| Adapters is compatible with the following models of Dongles | |