On/Off and Sound Button for Samsung B5510, B5512, B7722, B7722i, C3312, C3330, C3752, C3782, E2530, I8510, S3350, S5250, S5300 Pocket, S5610, S5750, S5753, S5830 Galaxy Ace, S5830i Galaxy Ace, S6102 Galaxy Y Duos, S6352, S6802 Cell Phones
No results found for your request.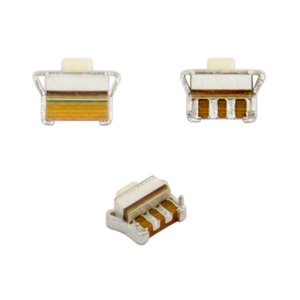 Add to comparison
Compare
Availability in stock:
HK
EU
CN
UA
Note! This item is shipped within 7 working days.
Overview
On/Off and Sound Button is compatible with the following models of Cell phones

Samsung I8510
Samsung S5830 Galaxy Ace
Samsung E2530
Samsung S5610
Samsung C3752
Samsung S5250
Samsung B7722i
Samsung C3312
Samsung S6102 Galaxy Y Duos
Samsung S6802
Samsung B7722
Samsung S5830i Galaxy Ace
Samsung B5512
Samsung C3330
Samsung S6352
Samsung S5300 Pocket
Samsung C3782
Samsung S3350
Samsung S5750
Samsung S5753
Samsung B5510
Specifications
On/Off and Sound Button is compatible with the following models of Cell phones

Samsung I8510
Samsung S5830 Galaxy Ace
Samsung E2530
Samsung S5610
Samsung C3752
Samsung S5250
Samsung B7722i
Samsung C3312
Samsung S6102 Galaxy Y Duos
Samsung S6802
Samsung B7722
Samsung S5830i Galaxy Ace
Samsung B5512
Samsung C3330
Samsung S6352
Samsung S5300 Pocket
Samsung C3782
Samsung S3350
Samsung S5750
Samsung S5753
Samsung B5510
Spare Parts Quality Levels
On/Off and Sound Button for Samsung B5510, B5512, B7722, B7722i, C3312, C3330, C3752, C3782, E2530, I8510, S3350, S5250, S5300 Pocket, S5610, S5750, S5753, S5830 Galaxy Ace, S5830i Galaxy Ace, S6102 Galaxy Y Duos, S6352, S6802 Cell Phones