Micro-Box Server Credits
No results found for your request.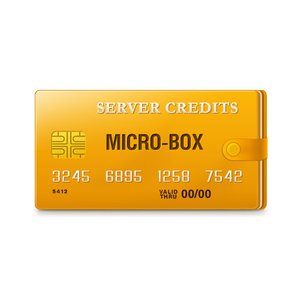 Add to comparison
Compare
Virtual product. Instructions provided by e-mail.
Purchase of this virtual product is generally processed within 2 hours after we received your payment in full. For details please read
FAQ
.
Overview
Micro-Box Server Credits for LG 3G, SAGEM, SKYPE/AMOI, MOMO, ZTE phones * unlock. 1 credit is required for 1 cell phone unlock using Micro-Box.
Updates:
Sagem Unlimited Unlock Activation for Micro-Box users (29.10.2009)
 Activation costs 10 credits

Unlimited unlock code reading, direct unlock, disable security code supported for the following models:

my100x
my200c
my202c
my210x
my212x
my215x
my300c
my401c
my411x
my411xi
my411v
my411cv
my511x
my511xi
my521x
my412z
VF526
VF527
VF533

Unlimited unlock code reading supported for the following models:

myx6-2
myv76
mye77
my300x
my301x
my302x
my300l
my400x
my400v
my400l
my401x
my401v
my401l
TCM 303
SG 346i
VS4
VS5

Supported models and features

LG

Supported features:

Supported models:

LG CU575
LG CU920
LG KF311
LG KF390
LG KT615
LG KU950
LG MU515
LG TU515
LG TU575
LG TU915
LG U830
LG CU515
LG CU720
LG CU915
LG CU920
LG HB620
LG KC910
LG KE990
LG KF310
LG KF700
LG KT610
LG KU250
LG KU380
LG KU385
LG KU970
LG KU990
LG KU990GO
LG KU990MF
LG KU990R
LG TU720
LG U250
LG U370
LG U830
LG U960
LG U970
LG U990

MOMO

Supported features:

Supported models:

MOMO DESIGN MD-1
MOMO DESIGN 2

SKYPE/AMOI

Supported features:

Supported models:

Skype Phone 1 WP-S1
Skype Phone 2 WP-S2
Skype Phone 3 INQ

ZTE

Supported features:

Supported models:

SAGEM

Supported features:

Supported models:

Sagem My V-56 HS
Sagem My X5-2V HS
Sagem My C5-3 HS
Sagem My 501C HS
Sagem My 501Ci HS
Sagem My E77
Sagem TCM 303
Sagem My 100X
Sagem My 210X
Sagem My 212X
Sagem My 214X
Sagem My 215X
Sagem My 200C
Sagem My 202C
Sagem My 300C
Sagem My 401C
Sagem My 401Ci
Sagem My 411X
Sagem My 411Xi
Sagem My 411V
Sagem My 411CV
Sagem My 511X
Sagem My X6-2
Sagem My V76
Sagem My 300X
Sagem My 301X
Sagem My 302X
Sagem My 300L
Sagem My 400X
Sagem My 400V
Sagem My 400L
Sagem My401X
Sagem My 401V
Sagem My 401L
Sagem SG 346i
Sagem VS4
Sagem VS5

Without credits:

Supported features:

Read flash Sagem
Direct unlock Sagem

Supported models:

Sagem My150X
Sagem My220X
Sagem My220V
Sagem My226X
Sagem VDF226 Vodafone
Sagem My231X
Sagem My234X

* Developer provides support only for those phones which are on the list of supported. Not all servicing features can be applied to some supported models, due to difference of hardware / software versions. Complete list of supported models you can find on the official product page, or on the GSM forum.

Detailed information on the further use of the virtual product will be sent to your email, specified during registration, when we confirm your payment and process your order.
Specifications
| | |
| --- | --- |
| Credit is compatible with the following models of Boxes | |
| Credit is compatible with the following models of Cell phones | |
Customers, interested in this product, also viewed