Octoplus Unlimited Sony Ericsson + Sony Activation
No results found for your request.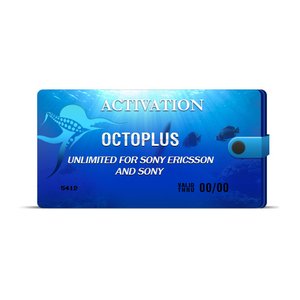 Add to comparison
Compare
Virtual product. Instructions provided by e-mail.
Purchase of this virtual product is generally processed within 2 hours after we received your payment in full. For details please read
FAQ
.
Overview
This product is a result of developers' own solutions which makes it the most reliable servicing tool on the market.
Octoplus Unlimited Sony Ericsson + Sony Activation lets you service (perform phone flashing procedures, unlock phone, repair IMEI, etc.) unlimited amount of latest Sony Ericsson mobiles with Octoplus Suite software.
Octoplus Unlimited Sony Ericsson + Sony Activation - Outstanding Features
Direct Unlock
Repair IMEI
Repair TA
Read/Write TA
Read Info.
Write Firmware
Octoplus Unlimited Sony Ericsson + Sony Activation - Supported Models: *
Sony Ericsson
E-series: E10a, E10i, E15a, E15i, E16a, E16i
LT-series: LT15a, LT15at, LT15i, LT18a, LT18i
MK-series: MK16a, MK16i
MT-series: MT11a, MT11i, MT15a, MT15i
R-series: R800, R800a, R800at, R800i, R800x
SC-0-series: SC-01B
SK-series: SK17a, SK17i
SO-0-series: SO-01B, SO-01C, SO-02C, SO-03C
ST-series: ST15a, ST15i, ST17a, ST17i, ST18a, ST18i
U-series: U20a, U20i
WT-series: WT19a, WT19i
X-series: X10a, X10i
Z-series: Z1i
Sony
C-series: C1504, C1505, C1604, C1605, C1904, C1905, C2004, C2005
E-series: E6553
LT-series: LT26i
ST-series: ST21a, ST21a2, ST21i, ST21i2, ST23a, ST23a2, ST23i, ST23i2, ST26a, ST26i
Please note that you'll be able to use Octoplus Unlimited Sony Ericsson + Sony Activation with Octoplus Box servicing boxes only (box should be connected to PC and its smart-card detected via software). Otherwise, you'll be charged according to the Octoplus server credits consumption table.
Octoplus Suite activation manual
Please note that Repair IMEI / Unlock procedures won't work for phones Sony Ericsson, which were manufactured after 12W10 (12W11, 12W12, 12W13 and later) (phones with so-called new security). There are no restrictions on Sony devices manufacturing date.
You can find phone's production date on the sticker under the battery:
* Developer provides support only for those phones which are on the list of supported. Not all servicing features can be applied to some supported models, due to difference of hardware / software versions.
Detailed information on the further use of the virtual product will be sent to your email, specified during registration, when we confirm your payment and process your order.
Specifications
| | |
| --- | --- |
| Activation is compatible with the following models of Boxes | |
| Activation is compatible with the following models of Cell phones | |
Customers, interested in this product, also viewed