S-Card to SCout (conversion)
No results found for your request.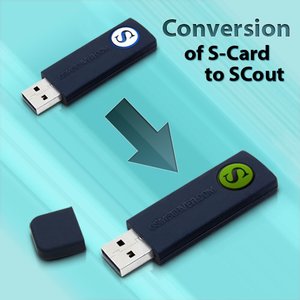 Add to comparison
Compare
Virtual product. Instructions provided by e-mail.
Purchase of this virtual product is generally processed within 2 hours after we received your payment in full. For details please read
FAQ
.
Overview
This solution is meant to ensure the greatest convenience of our users, regardless the status of their Smart-Clips.
Sometimes it happens that a user may have a S-Card but his Smart-Clip is not available for some reasons. In this situation the user does not have access to flash file collection at Boot-Loader 2.0, as he cannot login with Smart-Clip serial number. Moreover, the S-Card cannot be updated without Smart-Clip.
From now on, the problem is solved!
Any S-Card owner may have his S-Card converted into SCout dongle, enabling access to Boot-Loader 2.0 by SCout serial number. As a standalone device, SCout does not need any device to be updated.
Please, note that such newly made SCout dongle may be at any time upgraded back to S-Card if needed.
WARNING: SCout dongle converted from S-Card is not compatible with Smart-Clip and SmartMoto software, neither allows it to access SmartMoto section at Boot-Loader 2.0 by means of Smart-Clip serial number.
SCout dongle users may download flash files from SCout section only.