ZZ-Key Server Credits
No results found for your request.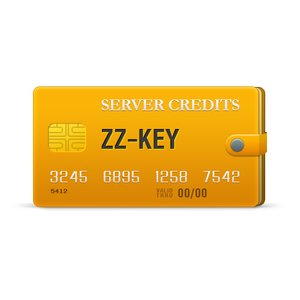 Add to comparison
Compare
Virtual product. Instructions provided by e-mail.
Purchase of this virtual product is generally processed within 2 hours after we received your payment in full. For details please read
FAQ
.
Overview
ZZ-Key Server Credits lets user perform Direct Unlock and Repair IMEI operations with Huawei cellphones.
ZZ-Key Server Credits - Outstanding Features
Direct Unlock
Easy permanent Repair IMEI (without patching and JTAGs) with a USB cable
ZZ-Key Server Credits - Supported Models * and Credits Consumption
2 Credits:
U1250 - MTC 733
U1270 - MegaFon U1270
U1280
U1285
U1290 - INQ B1 - INQ B1-200H
U3205
U3300
U3305
U3307
U3311
U3315
U7300
U7315
U7510 - -INDIA- i-Mobile 6530
U7510s
U7515
U7517
U7519 - T-Mobile Tap
U7520
U9100
U9105
U9120
U9130
4 Credits:
Ascend G300 - U8815 - U8818
Ascend P1 TD - T9200
Ascend Y100 - U8185
Ascend Y101 - U8186
Ascend Y200 - U8655 - SFR StarTrail 2
Ascend Y201 - U8666
Ascend Y201 Pro - U8666E - U8666N
Ascend Y210 - U8685D
U8100 - U8100-5 - U8100-7 - U8100-9 - IVY
U8110 - T-Mobile Pulse Mini
U8120 - Vodafone 845
U8150 - Ideos - T-Mobile Comet
U8160 - Vodafone 858 Smart - MTC Mini - MTC 950
U8180 - Orange Stockholm - Ideos X1
U8300 - Ideos Chat
U8350 - Boulder - Orange Barcelona
U8500 - Ideos X2 - Beeline E300
U8510 - Ideos X3 - Blaze
U8650 - Sonic - Turkcell T20
U8651T - T-Mobile Prism - Astro
U8652 - ATT Fusion
U8660
U8661 - Sonic Plus
UM840
6 Credits:
U8800 - Ideos X5 - Impulse 4G
U8800_Pro - Ideos_X5_Pro
U8820 - Titan
U8860 - Honor - Koko
Please Note! In order to see the credits on the dongle after transferring, it is needed to update dongle with new software via ZZ Update Center
* Developer provides support only for those phones which are on the list of supported. Not all servicing features can be applied to some supported models, due to difference of hardware / software versions. Complete list of supported models you can find on the official product page, or on the GSM forum.
Specifications
| | |
| --- | --- |
| Credit is compatible with the following models of Cell phones | |
| Credit is compatible with the following models of Dongles | |
Customers, interested in this product, also viewed